PRP Hair Restoration SPECIAL:
Package of 2 for $3400 (Reg: $3600)- Save $200.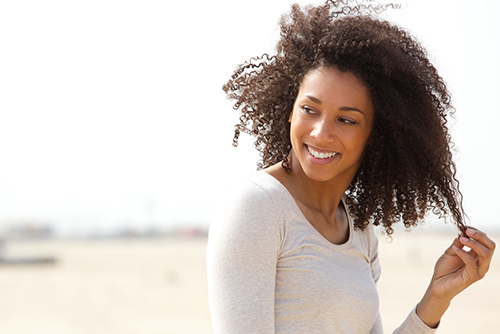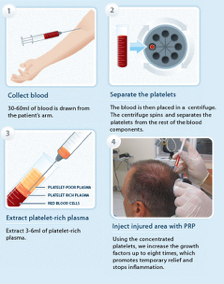 Hair Restoration NYC
Platelet Rich Plasma
PRP is an emerging non-surgical treatment for hair loss, hair thinning and alopecia that stimulates natural hair growth. PRP therapy involves withdrawing a patient's own blood, isolating their platelet rich plasma cells and injecting those cells into the affected area. PRP contains essential proteins that stimulate the hair follicle for natural hair growth.
PRP (Platelet-Rich Plasma) is an all natural process of using your own blood and injecting it into the scalp. Then the growth factors in your blood cells promote hair growth that is naturally stimulated. This high concentration plays a key role in new hair growth as it contains bioactive proteins, VEGF (vascular endothelial growth factors), PDGF (platelet-derived growth factors), and TGF (transforming growth factors)
PRP Hair Restoration is suitable for both men and women. It is a state of the art, Non Surgical, totally natural, alternative medical procedure used for the treatment of hair loss or hair thinning
PRP can promote and help to restore one's confidence. The end result is a fuller, healthier looking head of hair.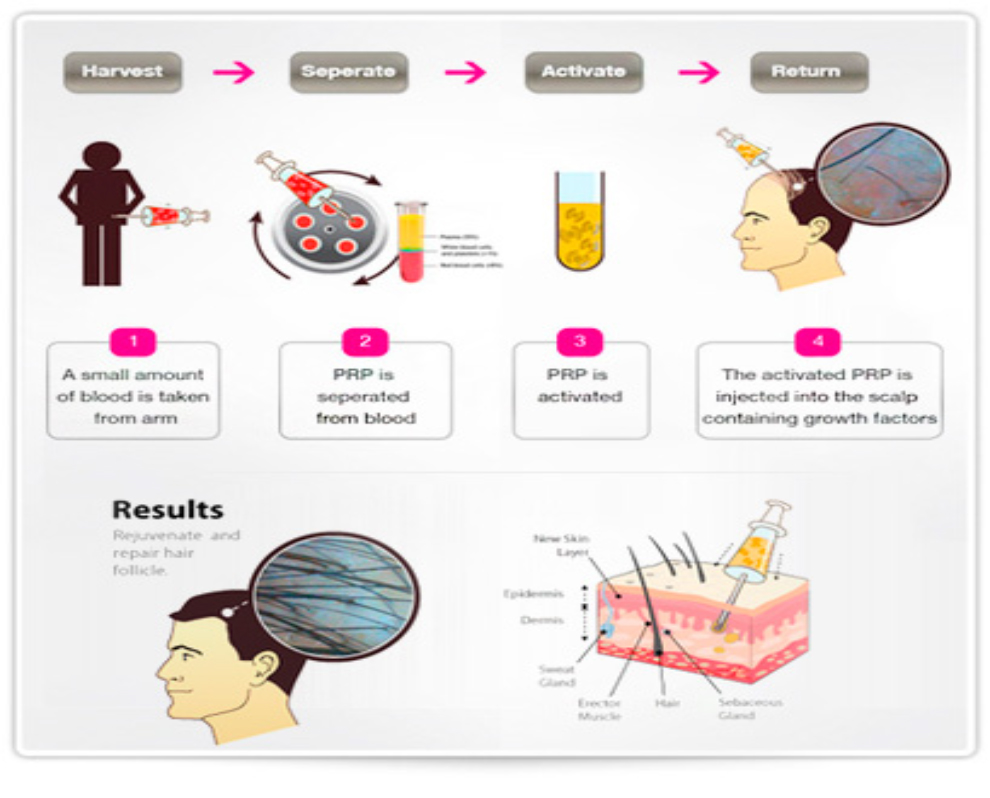 Book an appointment today