Hair Restoration With PRP Benefits NYC
Hair loss or hair thinning is quite common and can invariably affect one's confidence. If you have been suffering from lack of self-esteem or confidence due to hair loss or hair thinning, then you are not alone! At L'Elite MediSpa, we are here to help you regain fuller, voluminous hair through non-invasive treatments for hair restoration with PRP in NYC and Huntington, New York. We know that surgical procedures can be terrifying to the patients who are trying to take the next steps towards treating hair loss. In addition, many of us may not be able to afford taking time off for recovery.
At L'Elite MediSpa located in New York, we believe taking the first step to correct any hair loss or hair thinning concerns can give you a great start to regaining self-confidence. Our team of experts are excited to get you started on your journey!
What can hair restoration with PRP do for you?
Hair restoration with platelet rich plasma (PRP) is natural, non-surgical with minimal to no downtime. This treatment involves three steps where the patient's own blood is drawn to isolate the platelets for reinjection in the scalp. This will cause hair restoration through the naturally-produced growth factors present in the platelets.
You may have wondered how effective hair restoration with PRP could be. At L'elite MediSpa, our patients take advantage of hair restoration with PRP for the following reasons:
Hair restoration with PRP in NYC and Huntington is safe
Our bodies can reject foreign objects causing complicated health conditions. However, by utilizing Platelet Rich Plasma in your hair restoration treatment in NYC and Huntington, you don't have to worry about your immune system responding negatively. By utilizing your own platelets, we avoid the risk of your immune system rejecting the treatment. In other words, the platelets which are injected into the scalp, which provide the growth factors to treatment areas, are produced by your own body, allowing for a safe and effective treatment.
It has little to no downtime
The pain and discomfort associated with surgical treatments are not pleasing! Fortunately, the non-surgical treatment of hair restoration with PRP can help you resume your normal activities post-treatment a lot faster than the surgical procedures. There is no activity restriction after the treatment. You can even shower and use shampoo after 12 hours. Also, since the side effects are minimal, you may notice some mild and red inflammation and numbness of the scalp. However, there is no need to worry, these side effects are considered normal and generally resolved naturally after the treatment within a couple of hours.
It has little discomfort compared to surgical procedures
Surgical procedures can be terrifying and time-consuming as the recovery time is longer. However, hair restoration with PRP has little to no discomfort, depending on the patient. Another good news is that this treatment doesn't require stitches!
It is an effective treatment
You begin to notice the results about three months after the treatment. Although it is recommended to receive retreatments, depending on the patient and the treatment areas, you can still see a visual improvement within a couple of weeks.
Versatility is another advantage of hair restoration with PRP
PRP therapy is a versatile tool in the treatment of hair loss for a number of causes including male and female pattern hair loss. In addition, for those of us who may have noticed hair thinning around the eyebrows or even the beard, hair restoration with PRP is effective in targeting and treating these areas as well.
Another important benefit associated with hair restoration with PRP is the cost and the time of the treatments. It can be more affordable than surgical procedures and take about 90 minutes, depending on the patient and treatment areas.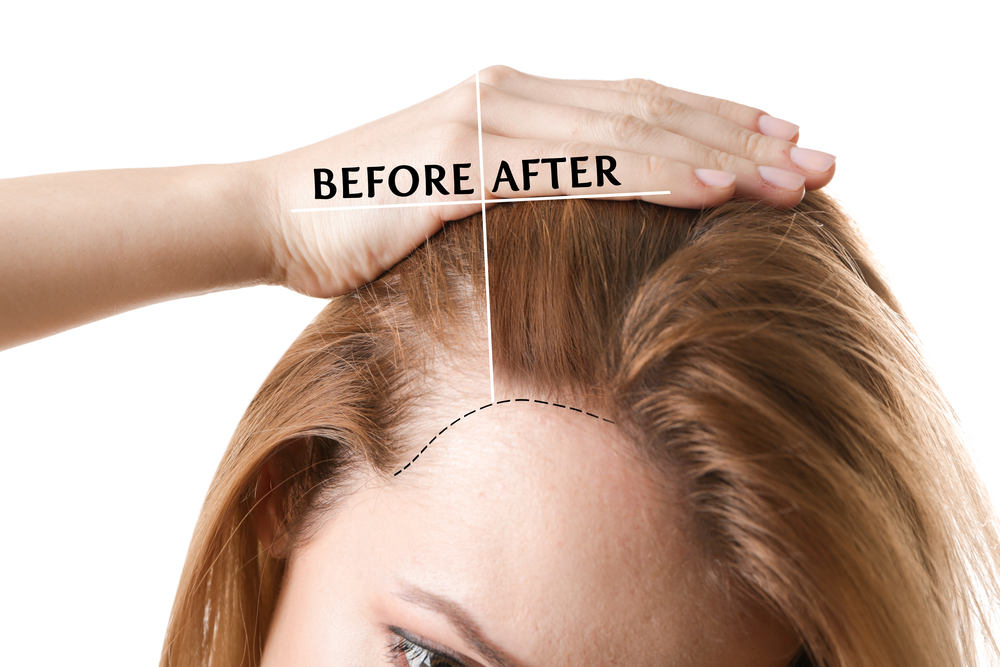 A note to self about hair restoration with PRP
Hair restoration with PRP can be beneficial but don't forget that self-confidence comes from your own mindset. If taking steps to treat hair thinning or loss can help you regain self-esteem, then we encourage you to book a consultation for your treatment.
Perhaps you thought that getting an expensive shampoo that "promises" thicker hair would be a good idea, but you still see clumps of your hair swirling towards the drain of your shower. The next step would be consulting with us at our NYC or Huntington med spa for a consultation!
Sometimes, however, other treatments are necessary depending on the reasons of your hair loss. Hair loss may be due to hereditary reasons or some other health factors that are important to take into consideration before you make a decision. You can talk to us and your provider to find out whether hair restoration with PRP will work for you. Our professionals will be able to assess your hair loss condition and develop a treatment plan with you, if hair restoration with PRP is an appropriate solution.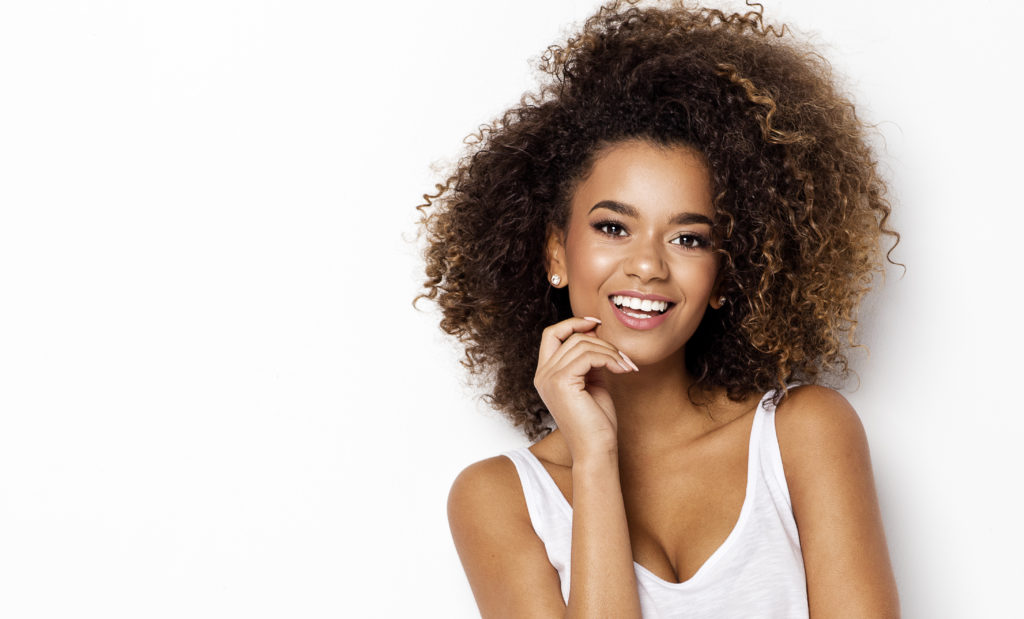 Call us today!
Hair restoration with PRP is safe and effective. You can notice the results two to three months following the treatment. We take time with each patient to develop a proper treatment plan to deliver optimal results.
Book an appointment today for a consultation at L'Elite's Medispa in NYC and Huntington, NY. We are here to guide you in your aesthetic journey and help you regain your confidence.